Archive - January 1, 2013 to December 31, 2013
December 26, 2013
author: Jeanette Mesite Frem
It's almost a new year. Everyone is thinking about what their goals for the new year are going to be. Are you? Maybe. Or maybe you have decided that new year's goals are lame since most people drop them within the first 30 days. Then again, there's something rather alluring about having Father Time telling us it's a new phase of life and a good time to rethink...

read more… December 16, 2013
author: Jeanette Mesite Frem
So two things happened in the last week that made me think about how moms get ready in the morning.

One was a conference session at the MA Conference for Women about finding balance as a mother. Ten thousand women in one place with lots of speakers and vendors and breakout sessions (and the highlight of the day was hearing the founder of TOMS shoes speak…what a...

read more… November 19, 2013
author: Jeanette Mesite Frem
I just read a fabulous article by a photographer about how she never wanted to be photographed because she felt she was too fat to be in pictures. After a near-death accident, she realized that her family and friends wouldn't have had any photographs of her to reflect on and she vowed to be in more photos. She also realized that no one that loves her would look...

read more… October 24, 2013
author: Jeanette Mesite Frem
Have you ever heard of the expression, "all a baby needs is a boob and a drawer"? It's so true, in so many ways. We spend so much time and energy trying to figure out what we need before baby comes (and after baby comes, what ELSE we need) but they really don't require much. A boob, a drawer and I'll add a village, too.

A BOOB
Yes, one. The saying states "a...

read more… October 9, 2013
author: Jeanette Mesite Frem
Did you know that the research on VBAC success says that 60-80% of women who had a previous Cesarean are able to have a successful vaginal birth…yes, as high as 80%. Then again, I know one midwifery practice in the Boston area that one year had an 85% success rate. It may not seem like that number of mamas are having Vaginal Births After Cesarean, because not...

read more… October 9, 2013
author: Jeanette Mesite Frem
She was sitting on the couch during school vacation week and complaining that she was bored. My husband went through a list of things she could do (besides watch TV or play video games). She wasn't interested. He said something like, "so you're just going to sit there like a lump?" In a split second, as if she had known all along what she was going to say, she...

read more… February 28, 2013
author: Jeanette Mesite Frem
I just got a text that the topic of today's Ricki Lake show today is dads. So I turned it on right away (I happened to be home). Ricki is interviewing a bunch of dads about about their Daddy Guilt, how hard it is to be a dad, how they miss life before they became dads, how they feel so alone, how they don't love their kids all the time and how they find themselves...

read more… February 25, 2013
author: Jeanette Mesite Frem
Someone once said, "kids grow…that's what they do!" It's so true. You literally wake up one morning and they are different. Sometimes it honestly looks like they've grown an inch during their 2-hour nap. They add fat to their adorable little cheeks. Their diapers suddenly don't fit (ahem, the blow-out is a sign!). Their eyes open wider. Their...

read more… February 18, 2013

author: Jeanette Mesite Frem

Ah, what a simple joy that is, being at the beach. Allow that photo to be a teaser for the change of seasons that is coming.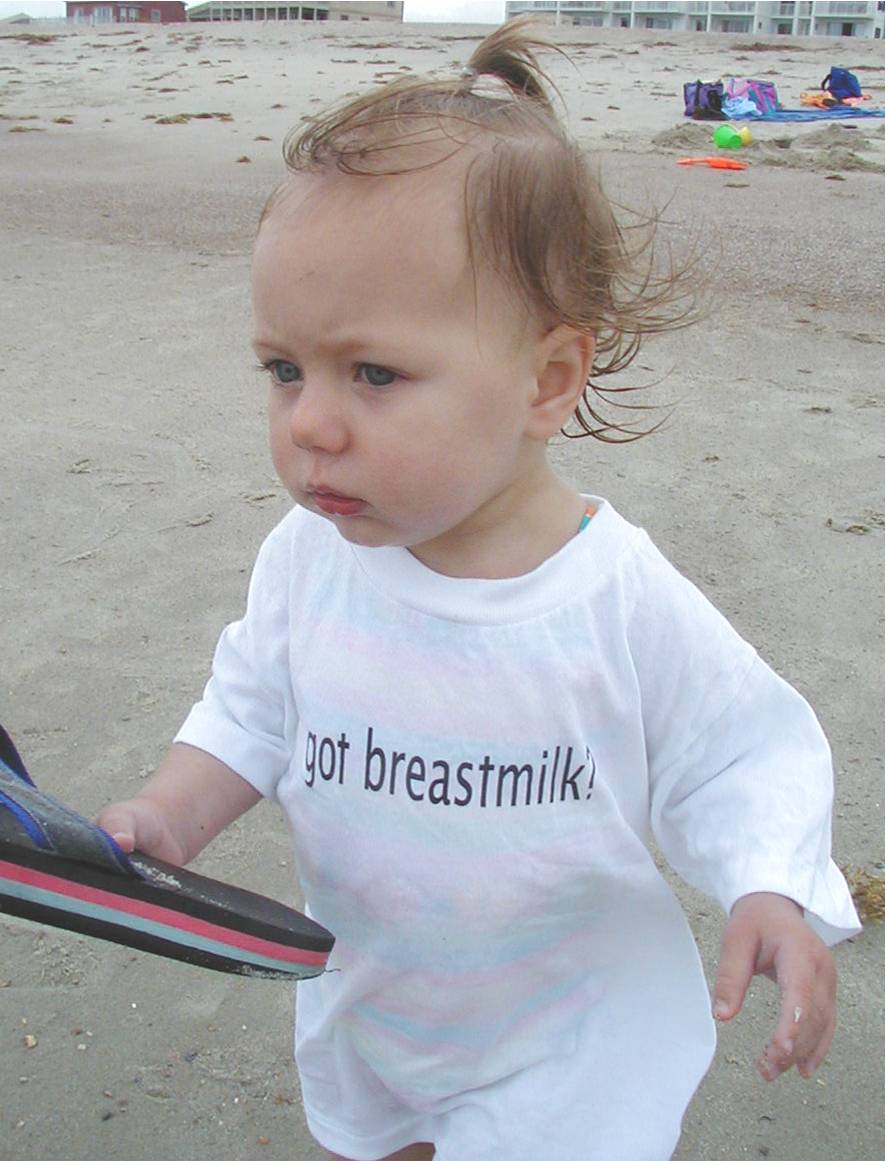 Even though it's winter and your little ones may not even be quite old enough to enjoy winter sports (although building forts or making snow angels may be more their speed), how do you find the simple joys in every day although pregnancy and...
read more…