Recipe by Jeanette Mesite Frem (but adapted from the Vanishing Oatmeal Cookie recipe by Quaker)
2 sticks organic butter, melted**
3/4 cup firmly packed dark brown sugar (melt with the butter!)
3/4 cup granulated sugar
2 eggs
2 teaspoons vanilla
3/4 cup whole wheat flour*
3/4 cups all-purpose flour*
1 teaspoon baking soda
1 1/2 teaspoon ground cinnamon
1/2 teaspoon salt
3 cups traditional oats
2 cups semi-sweet chocolate chips
1/4 cup chia seeds
1/4 cup ground flax seeds
1/4 cup organic peanut butter
*or replace flour with your favorite gluten-free flour
** or use one glass jar of organic coconut oil, melt (without the cap on) in microwave for 3 minutes...if you do this option, add all dry ingredients together except chocolate and then add melted coconut oil...then stir thoroughly, then add eggs and chocolate and stir again.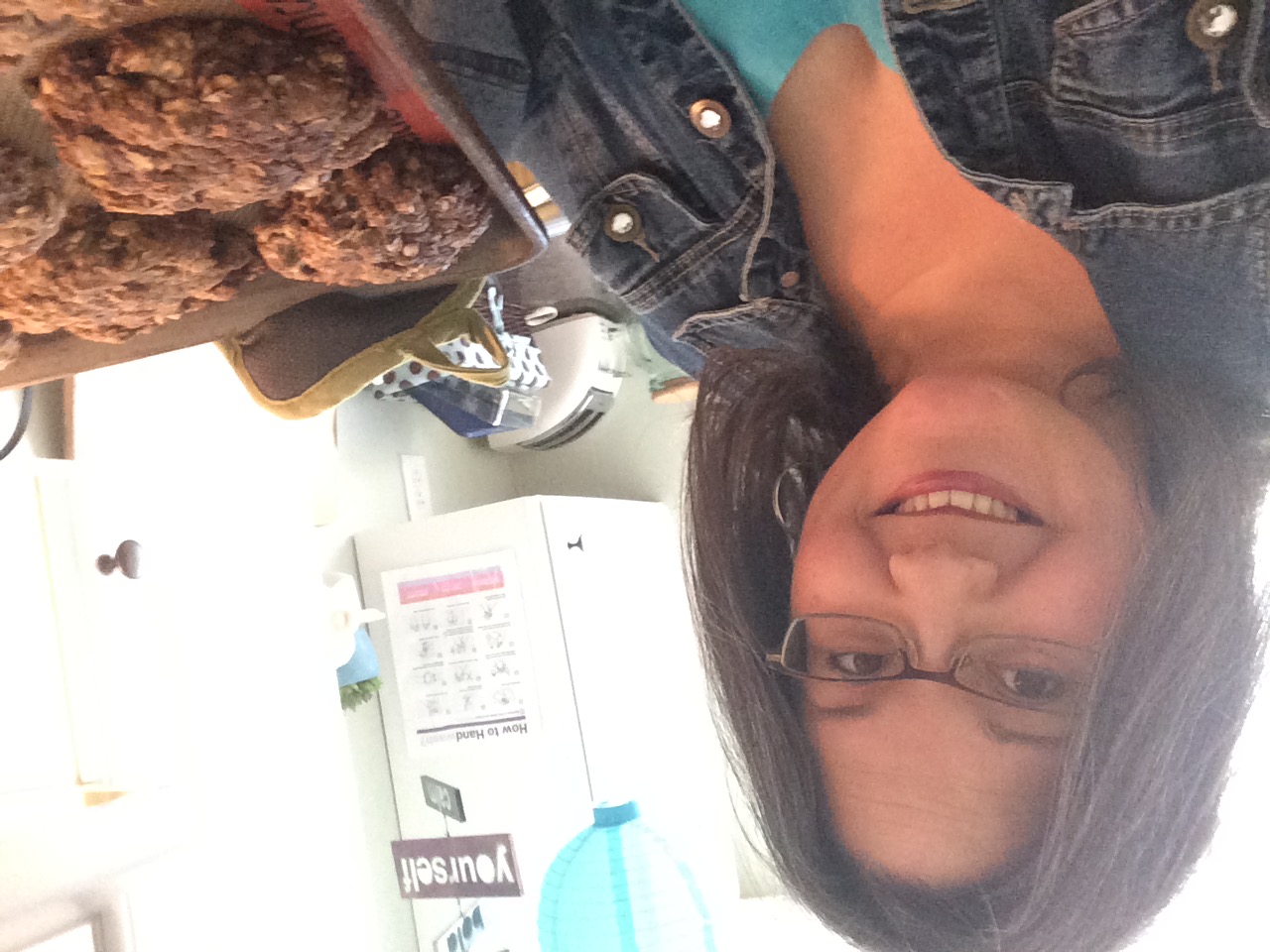 Preparation
Heat oven to 350°F.
In large bowl, mix butter and sugars until creamy or melted together.
Add dry ingredients; mix well.
Add egg and vanilla and mix.
Add chocolate chips; mix well.
You may need to add some warm water by spoonfuls just to moisten the dough more.
Drop dough by rounded tablespoonfuls onto ungreased cookie sheets.
Bake 15 minutes or until light golden brown.
Cool 5 minutes on cookie sheet; remove to cool on wire rack.
Cool completely.
Store tightly covered, but eat quickly as they are soft and may get even softer in storage.
Yield
2.5 DOZEN (if small tablespoonfuls)
1.5 DOZEN (if large heaping tablespoonfuls)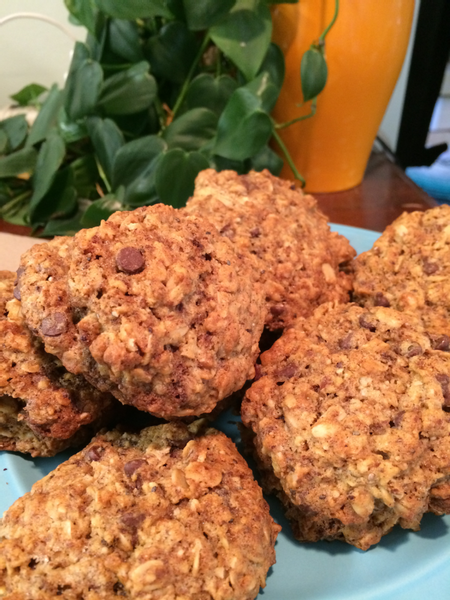 The recipe above turns out like this...one cookie is a generous snack, full of nutrients, calories, protein and yumminess! Of course, remember that eating 5 servings a day of vegetables is ALSO recommended!