Move & Get Comfy for Labor* was designed to keep you and your birth partner moving as you practice techniques that can help ease pain and promote progress during labor and birth. This class, and its accompanying videos, will make you think, make you laugh and help you feel ready for the big day!
Regardless of how you attend, this class is interactive and we will give you live feedback and tips while you practice our demonstrations. (Note: When you register, you will be able to indicate whether you prefer Part Two IN-PERSON or VIRTUAL.
You should take this class if:
This is your first baby,

You need a refresher course,

You have taken our other classes at

Babies in Common,

You took a hospital based class and need to know more about hands-on support techniques,

You haven't taken any other classes but are running out of time and need to take something

fast

,

You are planning for an unmedicated or "natural childbirth",

You are planning an epidural but want to learn how to cope with early labor,

You are planning a hospital birth,

You are planning a home birth or birth-center birth,

Your partner wants to learn how to best support you in labor,

You are planning for a VBAC (vaginal birth after Cesarean),

You are looking for one last "fun" date night idea before the baby comes,

You are a pregnant person or their partner! (Seriously folks, this class is for EVERYONE!)
What is Included in Class?
Before class you will:

Watch two important (but short!) films as pre-class homework. (You will receive details about those after you register for class and they will cost you about $5 each to stream online.) This is IMPORTANT to do before Part One!!!

During class we will,

Practice doing 20+ positions, moves & comfort techniques for labor and birth,

Give our hands-on guidance to help you and your partner learn how to perform these techniques correctly,

Teach your partner how to use therapeutic touch & massage effectively with a laboring person,

Learn about optimal fetal positioning and the many ways you can help your cervix and pelvis open for your baby's birth,

Discuss options to make your birth environment safe, comfortable, empowering & conducive to a smoother labor,

Teach you how to use warmth, cold, scents, taste, lighting, music, pressure, and water therapy to help labor progress,

Discuss different ways of breathing and vocalizing as well as affirmations and mantras to use,

Practice with an assortment of hand-held massage tools to see which ones you like best,

Discuss how to advocate for yourself and your partner's birth wishes,

Demonstrate pushing positions to decrease your risk of tearing and medical interventions,

Give you confidence in your ability to do this!

After class we will:

Send additional online resources and "homework", including our exclusive

Move & Get Comfy for Labor Guide©

just for you!
Couples are expected to be together in the same room so you can practice with each other (meaning you cannot have one of you in-person and one of you virtual).
When & How Much?
Fee: $145 per couple
Who: A "couple" refers to one pregnant person and a support person of their choosing. Family structures of all types are welcome!
When: This class is held in two parts. Part One (2-hrs) is held LIVE online on a weeknight. Part Two (2-hrs) is held on a weekend and can be attended either IN-PERSON in Northborough, MA or LIVE online via Zoom. Choose the option that works best for you!
Note that when you click the purple button on the left to register, you'll purchase a "package" of two classes: Part One and Part Two. Once registered, you'll receive an email that will have a CODE that you use to "pay" for each class date you want. Be sure to do this part...but email jeanette@babiesincommon.com with any questions!
Upcoming Classes
Part One
a weekday evening from 6:00 - 8:00 pm, unless otherwise noted
2023 (all 6:00 - 8:00 pm)

Wednesday, September 13
TUESday, October 3
MONday, November 6
WEDnesday, December 14
Part Two
a Sunday evening, 5:00 - 7:00 pm (unless otherwise noted)
2023

September 17, 2:00 pm and 5:00 pm slots available
October 22
November 19
December 10
Yes, sign me up for the two-part Move & Get Comfy for Labor class!
see prenatal class package deals by clicking here
...you could take the New Baby & Postpartum Ready class, the Breastfeeding Ready class and the Awesome Birth Ready with this class and save!
"My husband and I attended the move and get comfy course 9/7/19. This class is a MUST and wish it was provided to all parents versus the hospital prenatal courses. The class gives you real tools for laboring, how your partner, and care providers can support you. It gives you insight on how the "industry" of labor has changed dramatically in past 30 years. How to advocate for yourself and feel confident in your birth plan. The class also highlights the amazing and beautiful parts of giving birth. The power of a woman's body, its phenomenal ability, and deep connection of mamas and babies."
~ Michaela Dardy
"I also wanted to write a little comment about the "Move & Get Comfy for Labor" class that Dallas and I took with you before Harper was born last year. After having 2 previous births both which I planned to do natural, I was missing the confidence and empowerment for each, caving for the epidural at 8+ cm. After meeting with Jeanette, leaning how to trust my body and find positions to really allow me to push through that "hump" I previously struggled to go over I was emotionally ready for my third labor. After this class, I was able to with really enjoy labor with my new found confidence, knowledge and awareness. I was armed with the tools my partner and I both needed and we had the natural birth I was hoping for :). Thank you, Jeanette!"
~ Angela Mall
"My husband and I took the move and get comfy for labor class this past weekend. It was great, the class is listed as 5 hours long but trust me it does not feel that long. It's a ton of great information and a ton of laughs. My husband and I feel even more ready and even more excited for our little cub to enter this world. Jeanette's humor and passion for her trade is clearly shown and I felt that it makes the class awesome and of course all the great things you learn. we definitely recommend!"
~ Sabrina Franco
"First time parents here and We are so grateful for all the Babies in Common classes that we were able to attend. New baby and Postpartum ready , Breastfeeding ready, and Move and get comfy were the classes we attended and let me tell you they made such a difference! The tips and hands-on help you receive in each class are invaluable. We've utilized pretty much everything we learned. Our parents are so jealous they wish they knew all we did now thanks to the classes!! Listen, make your life and labor easier and take these classes!! You won't regret it."
~ Sarah Mahan
"Great classes taught by a seasoned former doula. I drove out from Boston for the "Move and Get Comfy for Labor" class and it was worth it. There were lots of practical strategies for getting through labor and it was very helpful for both my husband and I."
~ Bec Katz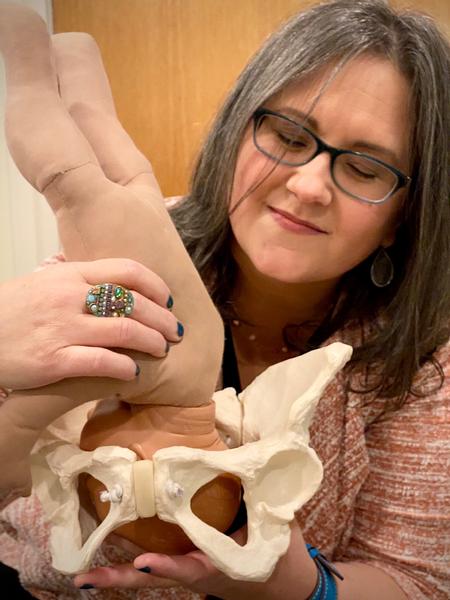 Babies come out...that's what they do. But this class will show you and your birth partner what positions, movements and techniques that HELP your baby come out and help labor be more physiological and comfortable.
~~~~~~~
Don't miss any updates or news from Babies in Common, opt-in to the Babies in Common mailing list. Don't worry, we don't send too many emails, we promise. And we'll never share your email with anyone!