Move & Get Comfy for Labor* was designed to keep you and your birth partner moving as you practice techniques that can help during labor and birth. This class, and its accompanying videos, will make you think, making you laugh and help you feel ready for the big day! During the time of social distancing due to the COVID-19 pandemic, classes are being held as both an online option AND a hybrid option where some attendees attend part of it virtual and part of it in-person.
Who should take this class?
If you are about to have your first baby and took a class elsewhere and aren't feeling quite ready, this class is for you!
If you didn't take a class but now realize you should and only have time for one at this point, this class is for you! (Note: if you have a couple months to go, though, check out the packages of classes that we offer.)
If you are hoping for an unmedicated birth or want to delay getting an epidural until later in your labor, this class if for you!
If you are planning for an epidural but still know the benefits of movement in labor (before AND after getting the epidural) and still want your partner to know how to help, this class is for you!
If this is your second or third baby and you just want a review OR you want to know more than you did last time
If you are planning for a VBAC (vaginal birth after Cesarean), this class is for you!
Or, maybe you're looking for an opportunity for a fun pre-baby date with your partner? Plan for a yummy dinner together after class.
What is Included in Class?
Before class, you'll be expected to watch two important (but short!) films as pre-class homework and you'll receive details about those after you register for class (they will cost you about $5 each to stream online).
During class,

you'll practice doing 20+ positions and moves for labor and birth
we'll discuss optimal fetal positioning and how you can help your cervix and pelvis open for your baby's birth
partners will learn how to best support the birthing person while they're in labor so they can feel like they are active participants in the process
we'll talk about how touch and the labor and birth environment really make a difference
we'll discuss how to use warmth, cold, scents, taste, lighting, music, pressure, massage and water therapy to help with labor
we'll touch on how different ways of breathing and vocalizing can help at different times in labor, the kinds of affirmations and repeated phrases that can work well
you'll learn which hand-held tools can be used to help with labor
we'll touch on how you can advocate for yourself with your birth team to ask for what you want
Pregnant participants will gain confidence that their birth partner knows how to help during labor

After class, you'll receive "homework", including a Move & Get Comfy for Labor Guide© you can print at home along with lots of other great articles and resources online just for class participants.
Classes are on a Sunday afternoon, starting with one hour virtual, then a 1-hour break and then those wanting to enjoy the in-person portion will meet for a 2-hour in-person class in Northborough, MA (and the other participants will meet again online).
Couples are expected to be together, whether they choose virtual or in-person (so you cannot have one of you in-person and one of you virtual).
What to Have With You?
Dress comfortably--pregnant people should wear loose pants or leggings (no skirts, please!).
If you are doing the whole class virtually: Have a scarf and pillow nearby, as well as snacks and drinks. If you have a "birth ball" (exercise ball), PLEASE have that with you. If you don't have one, PLEASE purchase one! Often marketed as a yoga ball or fitness ball, the size you'll need is a 75cm (do NOT look at the directions about height that the manufacturer recommends, as I find you'll need one 1-2 sizes larger for labor and even for soothing baby after baby arrives). If you are 5'5" or taller, please get an 85cm ball.
NOTE
This class is currently held (starting March 2021) as a partly-virtual and partly in-person class (unless you want it to be entirely virtual). During the everyone-virtual portion, you will also be seen by the other participants, particularly when you are asking a question or making a comment (especially during the very brief participant introductions). You'll see your instructor as well as some brief slides and some video content but most of the class is DOING positions with your birth partner along with movement, tools, massage and various techniques designed to help in labor and birth. If you come to the in-person portion, everyone is expected to be well-masked and each couple (pregnant person and their support person) will be far away from each other, windows will be open and the instructor(s) will be double-masked. The instructors will approach you, touch you/your partner to help you with positions, when appropriate and if okay with you. Many people who have taken this class in-person during the pandemic are thrilled they did. We have lots of balls and scarves and props for in-person participants (and snacks, which you will enjoy appropriately distanced).
Upcoming Classes
2021
3:00 pm start all virtual, then one hour break, then 5:00 start for both in-person and virtual participants.
2022
January 16 only 1 more in-person spot left, several spots for virtual
February 20
March 27
April 24
May 29
June 26
July 24
August 21
September 18
November 20
December 18


Who & How Much?
The fee is per "couple" means one pregnant person and their partner, or a non-pregnant friend or relative--someone who will be with you during your labor or someone who can teach everything they learned to that person!
This is a one-time class, 3 hours long (but allot 4 hours' time) with lots of movement!
$115 per couple
see package deals by clicking here
...you could take the New Baby & Postpartum Ready class, the Breastfeeding Ready class and the Prepared Childbirth with this class and save!
"My husband and I attended the move and get comfy course 9/7/19. This class is a MUST and wish it was provided to all parents versus the hospital prenatal courses. The class gives you real tools for laboring, how your partner, and care providers can support you. It gives you insight on how the "industry" of labor has changed dramatically in past 30 years. How to advocate for yourself and feel confident in your birth plan. The class also highlights the amazing and beautiful parts of giving birth. The power of a woman's body, its phenomenal ability, and deep connection of mamas and babies."
~ Michaela Dardy
"I also wanted to write a little comment about the "Move & Get Comfy for Labor" class that Dallas and I took with you before Harper was born last year. After having 2 previous births both which I planned to do natural, I was missing the confidence and empowerment for each, caving for the epidural at 8+ cm. After meeting with Jeanette, leaning how to trust my body and find positions to really allow me to push through that "hump" I previously struggled to go over I was emotionally ready for my third labor. After this class, I was able to with really enjoy labor with my new found confidence, knowledge and awareness. I was armed with the tools my partner and I both needed and we had the natural birth I was hoping for :). Thank you, Jeanette!"
~ Angela Mall
"My husband and I took the move and get comfy for labor class this past weekend. It was great, the class is listed as 5 hours long but trust me it does not feel that long. It's a ton of great information and a ton of laughs. My husband and I feel even more ready and even more excited for our little cub to enter this world. Jeanette's humor and passion for her trade is clearly shown and I felt that it makes the class awesome and of course all the great things you learn. we definitely recommend!"
~ Sabrina Franco
"First time parents here and We are so grateful for all the Babies in Common classes that we were able to attend. New baby and Postpartum ready , Breastfeeding ready, and Move and get comfy were the classes we attended and let me tell you they made such a difference! The tips and hands-on help you receive in each class are invaluable. We've utilized pretty much everything we learned. Our parents are so jealous they wish they knew all we did now thanks to the classes!! Listen, make your life and labor easier and take these classes!! You won't regret it."
~ Sarah Mahan
"Great classes taught by a seasoned former doula. I drove out from Boston for the "Move and Get Comfy for Labor" class and it was worth it. There were lots of practical strategies for getting through labor and it was very helpful for both my husband and I."
~ Bec Katz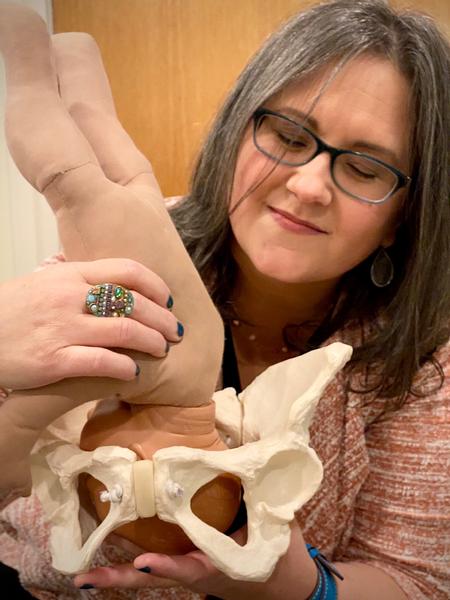 Babies come out...that's what they do. But this class will show you and your birth partner what positions, movements and techniques that HELP your baby come out and help labor be more physiological and comfortable.
~~~~~~~
*This class is the first and original Movement and Comfort for Labor class in Central MA...created by childbirth educators Jeanette Mesite Frem, Chere Jalali and Joyce Kimball.
Click here to read MANY more testimonials from satisfied clients!
Don't miss any updates or news from Babies in Common, opt-in to the Babies in Common mailing list. Don't worry, we don't send too many emails, we promise. And we'll never share your email with anyone!