Why Take This Class?
New Baby & Postpartum Ready was created for those who are about to have their first child and want to be confident about making decisions that are best (in your opinion) for your baby's care. But it's also important to learn a bit about how to best prepare yourself for what you need after baby arrives, what others can do for you, what "stuff" is great to have on-hand for YOU and what to expect. This class is for those who are open to learning new things and open to having a bit of fun on a weekday evening as you prepare yourself mentally and physically to have a baby come live with you!
Since you're on this page looking at a new baby class, you must already have an idea that it's a good idea to take one. There's so much to know, and while a class can't teach you everything about YOUR baby, it's a great start. Register for class as soon as possible! Ideally, you'll be done with all your prenatal education classes before 36 weeks.
Most people in our culture today haven't held a newborn. Some have taken care of a baby before, but typically not until the baby was a few months old...come find out what you need to know.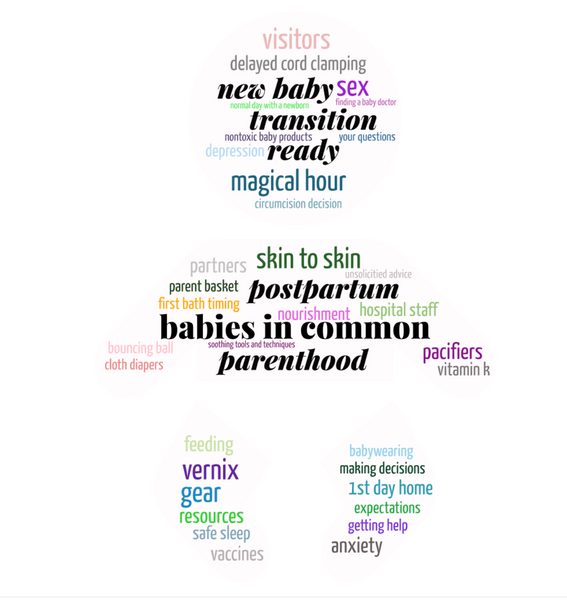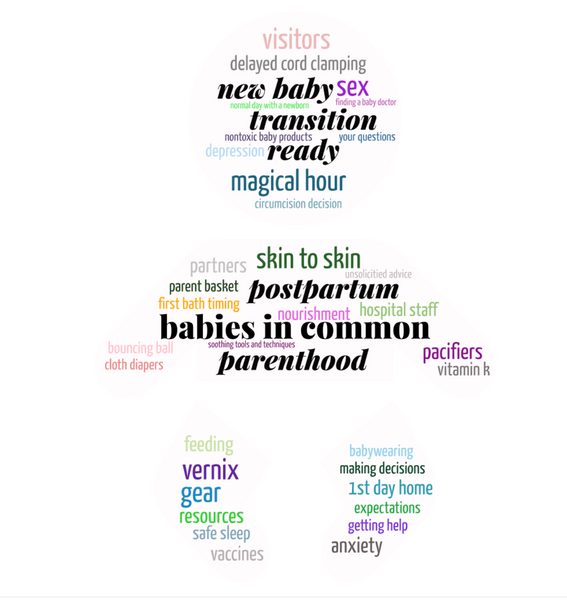 What is Included in class? See the baby-shaped word-cloud at left...
In New Baby & Postpartum Ready, we'll discuss:
Newborn medications & procedures
Making informed choices about your baby's care
Skin to skin & optimal cord clamping
"Real talk" about what it's actually like to live with a newborn
Setting yourself up with support postpartum
How partners can help care for and feed the baby and support the birth giver


Tips for soothing your baby

Postpartum emotions
Safe crib sleeping & bed sharing

Babywearing basics (wraps vs. carriers vs. slings)

Your questions answered!
Generous selection of reading materials and videos and added bonuses just for class participants!
The fee is per couple. As far as this class goes, if you are expecting a baby (giving birth, adopting or co-parenting and plan to breastfeed), this class is for you and one support person (partner, relative, friend) who will be helping you care for the baby after his/her arrival!
This is a one-time, 3 hour class, $80 per couple
NOTE: If you'd like to register for a package of classes, click here.
UPCOMING CLASSES
2022
Tuesdays, 6:00 - 9:00 pm
September 27
November 15
December 20
2023
Thursdays, 6:00 - 9:00 pm
February 9
March 23
May 25
July 27
September 28
November 16
DURING THE TIME OF SOCIAL DISTANCING DUE TO COVID-19, classes will be held LIVE via a video platform called Zoom. If you register for a class, you will be send the link with instructions on how to participate. During the online class, you will also be seen by the other participants, particularly when you are asking a question or making a comment (especially during the very brief participant introductions).
Because these classes are virtual, please encourage others who are not physically located near Babies in Common in Northborough, MA, to consider registering. The maximum number of participants will be increased due to the class being virtual/video.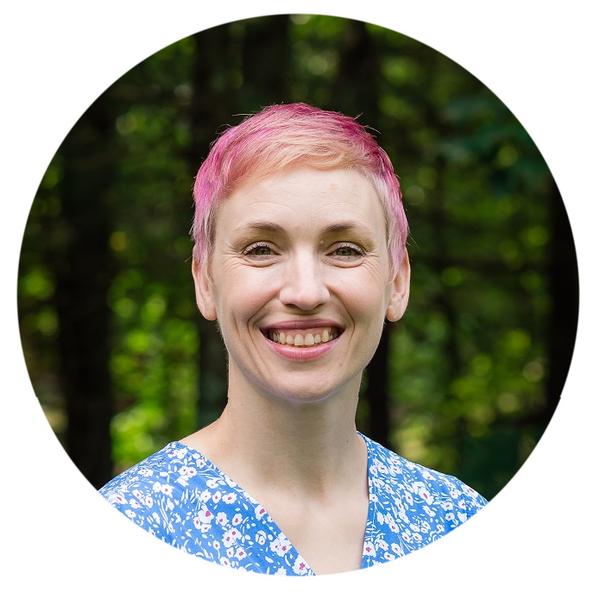 About Your Childbirth Educator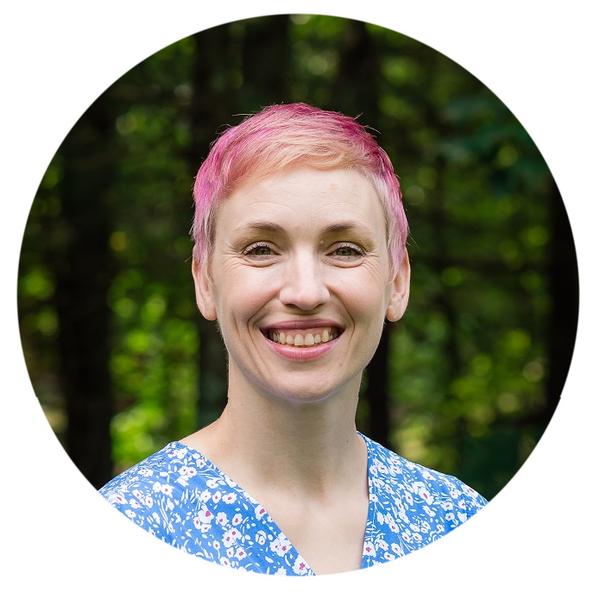 This class is taught by Melissa DuBois, RN, BSN, CCE, CLC, who is known to provide dynamic and fun classes that are full of evidence-based information as well as added options to make labor, birth and the transition to new parenthood easier and more enjoyable. Melissa is a registered nurse who has been working in various inpatient & outpatient OBGYN settings since 2007 and is honored to have provided bedside labor support, clinical care and advocacy to many hundreds of families in her career. She is also an experienced certified childbirth educator, certified lactation counselor and mother of three children with three very different birth stories: one born in a community hospital with midwives, one born in a teaching hospital with doctors and one born in a birth pool in her dining room with a homebirth midwifery team. She enjoys drinking tea, eating ethnic food, hiking and crafting. She hopes to one day use the bathroom again without an audience of mini humans. She live with her family and crazy dog in Central Massachusetts.
If you are interested in this class and have questions, please contact Jeanette, owner of Babies in Common jeanette@babiesincommon.com
Don't miss any updates or news from Babies in Common,
opt-in to the Babies in Common mailing list
Don't worry, we don't send too many emails, we promise.
And we'll never share your email with anyone!