Why Take This Class?
New Baby & Postpartum Ready is NOT just a "baby care" class because it is SO MUCH MORE! This ain't your grandma's "diaper a baby doll" class! This class was created for those who are about to have their first child and want to be able to make informed choices about their newborn's care after birth as well as be really prepared for the tremendous transition into parenthood. This class provides realistic expectations about post-birth recovery and life with a newborn as well as concrete tips and tricks to help you not just survive, but thrive as a new family. Whether you have never held a newborn or you have run your own daycare, there is something for EVERYONE to learn in this class! Do not underestimate how different "parenting" is than "childcare!" With this class, you won't be one of those new parents who says "No one ever told me it was going to be like this!" because you will have been told…and you'll be ready!
Fee: $90 per couple
Who: A "couple" refers to one pregnant person and a support person of their choosing. Family structures of all types are welcome!
When: One, 3-hour weekday class, LIVE online, from 6:00pm to 9:00pm.
Note: For the BEST, most comprehensive preparation, please consider buying a class package deal!
UPCOMING CLASSES
2023
Thursday, November, 16, 6:00 - 9:00 pm
2024
Thursdays, 6:00 - 9:00 pm
March 28
May 16
June 27
no class in July
September 12
November 14
no class in December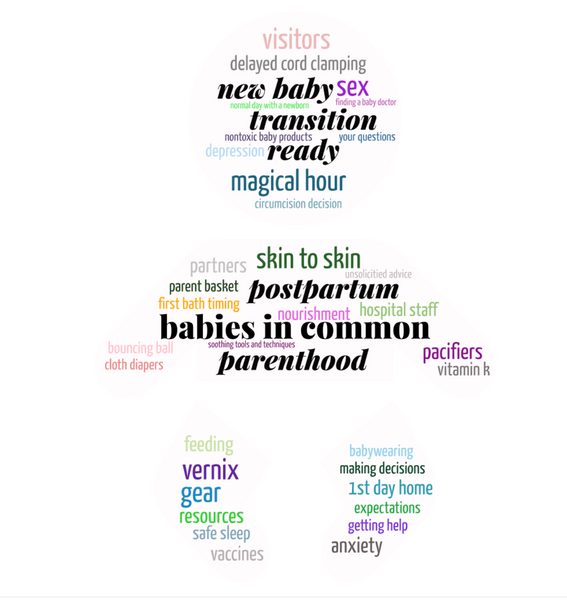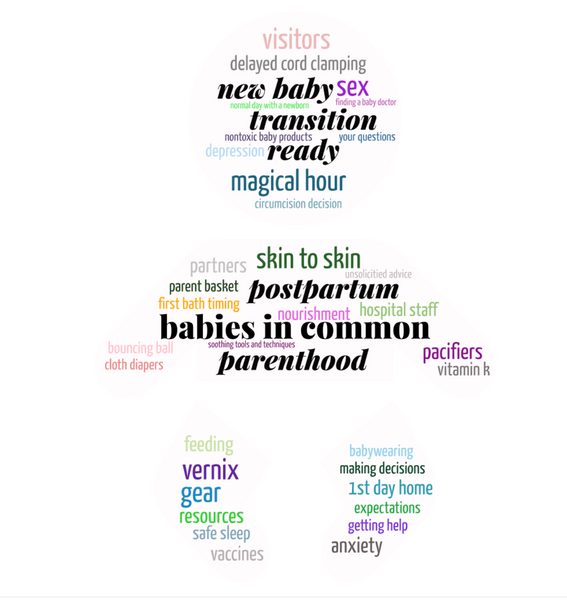 What is Included in class? See the baby-shaped word-cloud at left...
In New Baby & Postpartum Ready, we'll discuss:
Newborn medications & procedures after birth,

How to speak to medical providers and advocate for your baby's health,

Making informed decisions around newborn care,

Skin-to-skin & optimal cord clamping,

Circumcision,

"Real talk" about post-birth recovery & life with a newborn,

Creating a "postpartum care plan",

How partners can best care for the birth parent, the baby & themselves,

Tips & tricks for soothing a fussy baby,

Postpartum emotions & mental health,

Baby "gear" including pacifiers, carriers, diapers & products,

Safe crib sleeping, co-sleeping & bed-sharing,

YOUR questions answered,

So much more!
This class is offered LIVE and interactive via the free Zoom video-conferencing app (available for FREE on your phone, tablet or computer!) This is NOT a pre-recorded class!
During class, participants can interact with the instructor and each other, ask questions, share stories and engage as if you were all in the same room together! All participants will receive an email prior to class with the Zoom link for class as well as a short online video for pre-class "homework". After class you will receive a curated list of evidence-based resources and handouts to further your learning!
Your instructor will ask you to keep your video on as much as possible during the class so she can see your beautiful faces and make sure you are laughing at her jokes! This also helps the class move along smoothly as the instructor can more easily tell if people have questions and answer them quickly. You will be able to see both the instructor's presentation as well as her video and props. Your instructor is also available to you via phone or email for any post-class questions through the rest of your pregnancy, birth and beyond! You can contact Melissa Anne directly for any questions about this class at melissa@babiesincommon.com.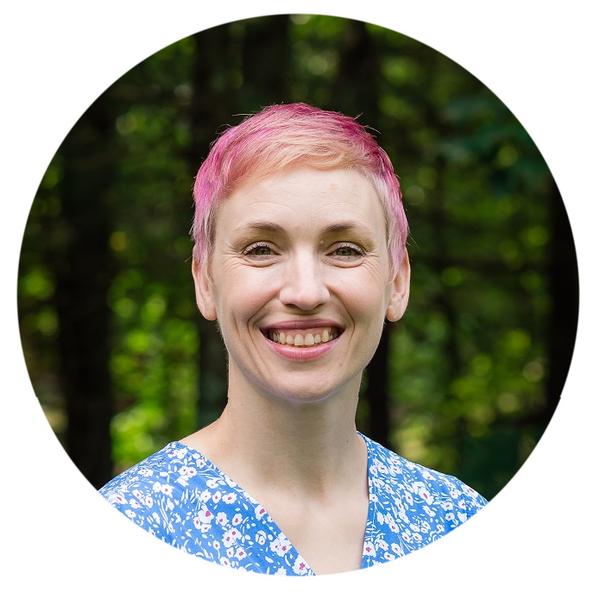 About Your Childbirth Educator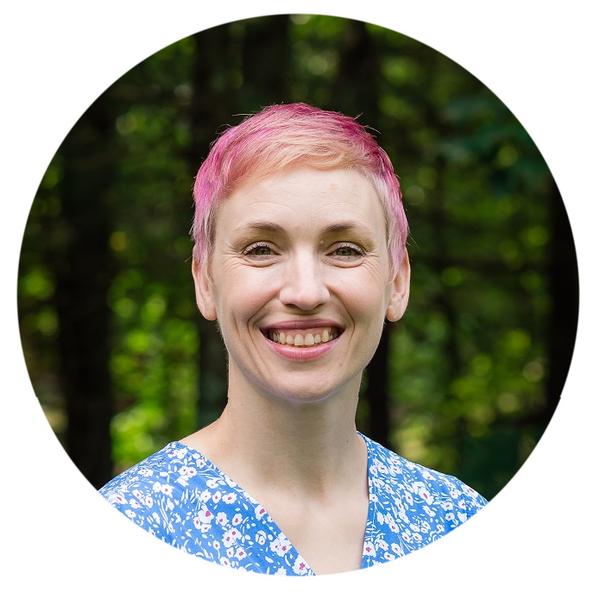 This class is taught by Melissa DuBois, RNC-OB/EFM, BSN, CCE, CLC, who has a far-reaching reputation of being one of the funnest (and funniest!) childbirth educators in New England! She is passionate about evidence-based, family-centered, trauma-informed perinatal care and works hard to help all her students have a safe, positive and empowering birth experience, regardless of their birth plan or setting! Melissa Anne is an experienced perinatal nurse, childbirth educator, lactation counselor and mother of three children with three very different birth experiences. (One born at a community hospital with midwives, one born at an academic medical center with obstetricians and residents and one born in a giant birth pool in her dining room with a homebirth midwifery team!) Melissa Anne has been working as a nurse and educator in the perinatal setting since 2007 and has experience in high risk obstetrics, low risk labor & delivery, OBGYN offices, postpartum floors, well-newborn nurseries, visiting nursing and homebirth. She has had the privilege of helping thousands of families through their pregnancy, labor, birth, postpartum, feeding & newborn experiences. You can contact Melissa Anne directly for any questions about this class at melissa@babiesincommon.com.
If you are interested in this class and have questions, please contact Jeanette, owner of Babies in Common jeanette@babiesincommon.com
Don't miss any updates or news from Babies in Common,
opt-in to the Babies in Common mailing list
Don't worry, we don't send too many emails, we promise.
And we'll never share your email with anyone!