If you help parents with pumping, you may have heard about the "new" concept in "going smaller" with flanges--we'll thoroughly discuss this, why this is, and how to do effective and thorough flange fitting sessions with your clients.
We support families best in making choices when we are confident about how the items on the market work (or don't work as well as others). Let's talk about which types of flanges are on the market, as well as inserts.
During this course, we'll explore new ideas about flange sizes, different materials of flanges and flange inserts (which aren't as simple and effective as they may seem). And, of course, you'll learn why and how to do an effective flange fitting consultation.
The main course is 120 minutes of video plus additional lessons you'll read. Additionally, there are 37 minutes of bonus videos for you to watch to further refine your skills. You'll also be invited to join a community of colleagues (via a Facebook group) so you can really delve into the topics of pumping and flange fitting after the workshop and keep learning.
Who should join this workshop?
new IBCLCs

experienced IBCLCs who haven't used pumps in their practice yet

experienced IBCLCs who want to build their confidence in doing pump flange fittings

Breastfeeding Counselors (CBS, CLE and others)
Nurses
Doulas (birth and postpartum)
Midwives
Physicians
Newborn Care Specialists
Those who work for DMEs that specialize in pump sales and rentals
Those who work for pump and flange manufacturers (the more you know...the better products you can make...feel free to reach out to me directly, as well).
And anyone else who works with pumping parents and wants to know more in order to help them more comprehensively!
What's included in the course?
the "why behind this new approach
the history of pumps and flanges
a bit more history and demonstration of a few flanges
dairy cows, pump parts and pumping tips
how to know if the flange fits
standard flanges and measuring nipples
measuring tools
the Flange FITS™ Guide
engorgement and flanges
virtual flange fittings and a history of flanges on the market today
finding the optimal fitting flange
getting flanges and more videos
an important note about elastic nipples
recommendations for buying flanges for flange fittings
the Guide in 20 other languages
bonus information and videos:

all the flanges and more discussion of flange fit
demonstration of the breast tuck technique
pumping bras
milk storage options
collection cups
PRICING
Early bird pricing (July 2023) $74 per person
Regular price (August 2023 and beyond) $87 per person

International attendees are welcome!
PRICING for Class B, C & D Countries Available For significant discounts for lower-income countries, enter discount codes CLASSB (50% off), CLASSC (70% off) or CLASSD (80% off) at checkout to receive the discount. To determine which discount applies to your country, see the World Bank Economy lists here.

CONTINUING EDUCATION CREDITS
1.5 L-CERPs have been granted by IBLCE. Verification #2023138.
IBLCE Content Outline Topic Area: VII A5 Pumps
Valid until 7/31/2024, then a new verification number is expected to be issued (after an application is submitted). Attendees will receive a certificate of attendance. Please note that the CERP is valid for participants after 7/31/2024, that date just means the instructor needs to renew the application for the course to count for CERPs before that date.
Contact jeanette@babiesincommon.com with questions.
Testimonials from Participants Who Took the Full Pumping & Feeding Gear for IBCLCs Workshop |
(this seminar is part of that workshop)
"It's not often I take a course that completely changes something about my practice. This was one of them. Mind. Blown. Everything I thought I knew about flange sizing was wrong. I was able to take the information from this course and immediately use it to benefit my clients, and I am so grateful. I want to shout from the rooftops that every IBCLC encountering a pumping mom should be taking this course, so we can help moms get MORE MILK comfortably. The video resources were amazing, and the additional coverage of various gear and equipment was great."
~ Jeanne Pichoff LOTR, IBCLC

"I just took Jeanette's Pumping and Feeding Gear Workshop for IBCLCs and highly recommended it! It is one of the few courses (and I've taken a lot) where I was able to immediately use what I learned and it had a positive impact on my clients. I learned so many useful tips about flange fit, bottle types and pumps. If you haven't taken this course yet, I highly recommend it.

" ~ Tamar Winter, IBCLC
"Hands down Jeanette is a knowledgeable and inspiring educator who holds your attention during the 2-part Pumping & Feeding Gear workshop for IBCLCs. In this interactive and inclusive workshop, Jeanette shares current information coupled with a vast array of feeding and education related products, which makes this comprehensive workshop a must for both new and seasoned IBCLCs. ~ Roza Baghdassarian, IBCLC

"I really enjoyed Jeanette's workshop! I have been asking and waiting for a workshop like this for so many years, but no one would offer it. This 4 hour-workshop is so full of up-to-date information, with all kinds of new lactation tools on the market, including the most popular and the least favorite ones too. Jeanette's extensive experience with research and her clients, has helped create a wonderful database of knowledge in this field. I would highly recommend and actually encourage this workshop to anyone that works with the lactation dyad. I will definitely attend her workshop again, to keep up with any updates, in the future. You will be amazed, you will learn a lot, and you will have so much fun, too! - Milli S., IBCLC"

"I enjoyed your lightheartedness during the class. You are fun to watch and listen to."

"Thank you SO MUCH for the workshop! It was really helpful in understanding all the products and accessories on the market."

"Thank you for a great class. I am a newly practicing IBCLC and just starting to get my head around flange sizing."

"I loved your class! I'm a veteran IBCLC and I still found multiple techniques and ideas you provided really helpful...Thanks for taking the time to create such a class. A class I didn't even realize I actually needed. But found incredibly beneficial."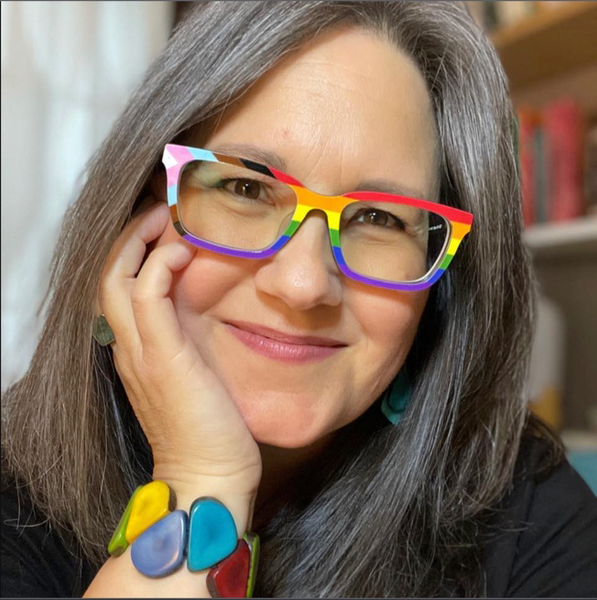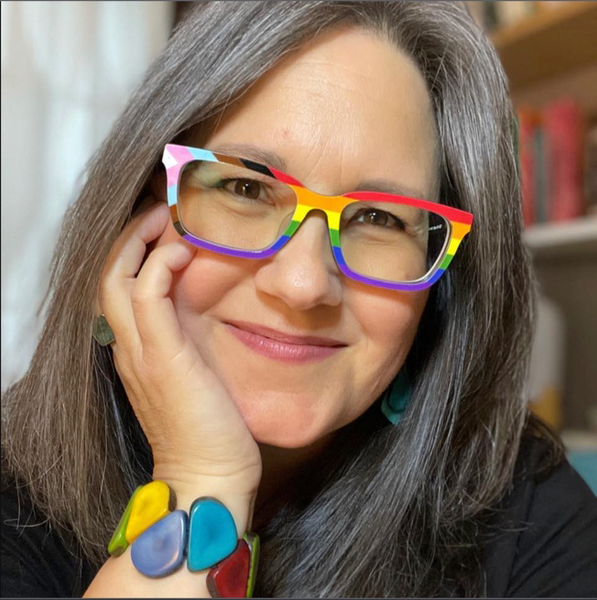 About Your Workshop Facilitator
This course is led by Jeanette Mesite Frem, MHS, IBCLC, RLC, CCE of Babies in Common, who is an International Board Certified Lactation Consultant and experienced childbirth educator. Jeanette does flange fittings and pumping sessions with most of her clients as well as many bottlefeeding sessions and consultations about bottle challenges. She's collected and used many pumps, bottles and other gear in her practice and is is experienced with virtual consultations and using props for teaching parents and will utilize those skills during this online workshop.
Jeanette has spoken about flange fitting to about 10,000 IBCLCs and perinatal professionals globally about flange fitting and is dedicated to changing how parents pump...and she is currently the co-investigator of the first ever flange fitting study that compares standard sizes with smaller sizes, using her method of flange fitting (with lead investigator Dr. Lisa Anders of University of North Carolina Greensboro).
Jeanette is an experienced childbirth educator, IBCLC-lactation consultant and retired birth doula. She started her career working with families while serving as a Peace Corps Volunteer in Côte d'Ivoire, West Africa in the early 90s. She loved that work so much she went on to receive a public health masters degree from Johns Hopkins School of Public Health, focusing her studies on nutrition for maternal and child health. Her two children were breastfed for more than 2 years each and Jeanette has experience pumping at work for both children and has supported more than a thousand families with breastfeeding, chestfeeding, pumping, bottlefeeding, cupfeeding, tubefeeding, etc. over the years.
Jeanette provides prenatal childbirth and breastfeeding classes at her office in Northborough, Massachusetts, as well as providing virtual feeding consultations as well as in her office. She also enjoys leading workshops for perinatal health professionals and mentoring those who work with families. If you have questions, feel free to email jeanette@babiesincommon.com.

Don't miss any updates or news from Babies in Common,
opt-in to the Babies in Common mailing list
Don't worry, we don't send too many emails, we promise.
And we'll never share your email with anyone!