Meeting people is important, even during a pandemic. We were doing online groups but folks are tired of Zoom. As numbers have gone down and guidelines are changing, some folks want to meet in-person, with careful measures taken...so IN-PERSON GROUPS ARE BACK for those who want them. We can still be careful and get support that those with new babies and older nurslings truly need--for ideas, suggestions, help, a caring ear, for our mental health, really.
Groups will be held in our normal space in Northborough, MA, kept to small groups, distanced and well-fitting masks are required (no mesh or sequins)...and if you have to keep fixing it, you'll be expected to switch to a medical mask (which will be provided for you).
Advance registration is required using the links below. If you have any symptoms of COVID or any other communicable illness or know you were exposed to COVID, please cancel and you will be refunded.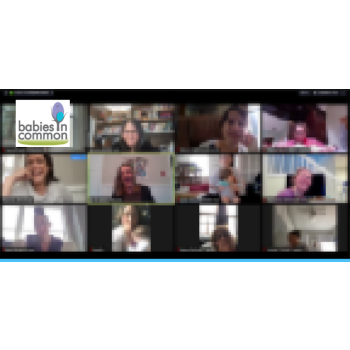 Even virtual groups can be fantastic! We may start them again soon!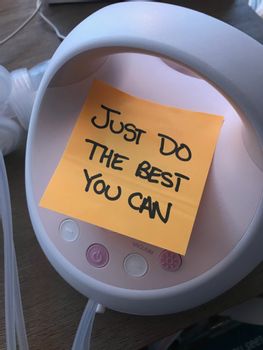 It's a great idea to post encouraging notes around yourself.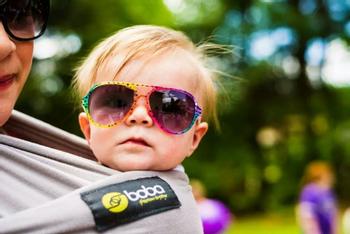 We can talk about babywearing during group, too!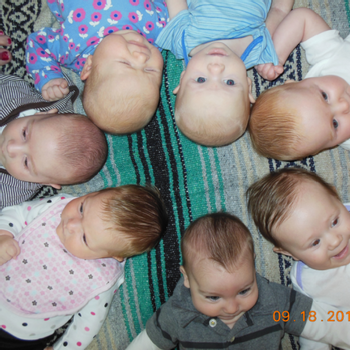 Your group facilitator, Jeanette, has been leading parent-baby groups since early 2007!
Breastmilk & Conversation is a fun and informative group (pre-registration is required) where those who are breastfeeding, pumping, chestfeeding (or those who are expecting to in the near future) always leave feeling more informed and encouraged. Learn what's normal, discover how amazing you and your baby are and how easy breastfeeding and pumping can be. However, while nursing is "natural", sometimes it's not so easy. Pumping has its benefits and challenges, too. Get suggestions and new ideas from the others in the group as well as the group facilitator. If you want to pump during group, feel free. If you need to give your baby a bottle or use another feeding device, please do. If you need/want to feed your baby formula, please do. No nursing covers are needed but if you feel more comfortable with one, feel free!
Other topics we can discuss during group: making nursing more comfortable, doing skin-to-skin, pumping, hand-expression, increasing supply, dealing with oversupply, poop (you know you want to talk about it!), introducing an occasional bottle, introducing food, soothing babies, talking with care providers about your baby, finding more sleep, and so much more! Whether you need help or are there to give help, you'll enjoy getting to know others with babies. And you are welcome to wear pajamas and no showering needed! If you want any help with any babywearing item (stretchy wrap, sling, soft-structured carrier or something similar) please bring it and we can do that toward the end of group...partners are welcome to come at the end of group if they'd like babywearing help, too!)
Fee: $10
UPCOMING MEETINGS
Please note the times for groups when you are registering. Fridays are at 11:30am but sometimes on weekends the groups may be at a different time.
Friday, August 27
Friday, September 3
Friday, September 10
Friday, September 17
no groups again until November
Is your baby older and moving around? Consider attending the More Milk Mamas group, which is for older, mobile babies who are eating food (or those who are considering it!). See below for more information on that group.
More Milk Mamas
A group for nurslings 5.5 months or older (including toddlers and preschoolers) and their breastfeeding/pumping parent. We talk about nursing an older baby/toddler/preschooler, introducing food or continuing nursing/pumping when your child is eating food, too...we talk about pumping, teething, sleep, development, daycare and so much more. Keep in mind that you are ALSO welcome at the Breastmilk & Conversation group if your child isn't yet walking or crawling away from you, but many parents enjoy having group for the older babies and toddlers that they can attend for months or years as they continue nursing!
Advance registration REQUIRED.

Fee: $10 (free for WIC)
UPCOMING MEETINGS
MMM groups often meet at 10:00 am on Saturdays but that can change, so note the time when you are registering.
September 4
September 18
no groups again until November
We often talk about hand expression and breast massage in the groups. CLICK HERE to see videos that will help, including YouTube videos put in a channel just for breastfeeding/pumping folks.
Additionally, AFTER you attend group, there's a special Facebook group for those who have come to group, ask about it at group when you attend. It's a Facebook group full of warm and caring folks and there's engagement daily to post questions, joys and challenges related to nursing, pumping and parenting. If you have been to group (or to a More Milk Mamas group), please click here to request to join the Facebook group Human Milk & Conversation.
HOWEVER, if you CAN'T get to the groups here but would like to join another Facebook group that Babies in Common's lactation consultant Jeanette Mesite Frem facilitates, click here for the closed group Human Milk in Common. READ THE DESCRIPTION BEFORE YOU JOIN!
Do you need a feeding consultation instead or in addition to group?
Some parents are having no issues with nursing and that's fabulous!! Yay, that's perfect. Then come to group! Others are having a few issues and have some questions. Come to group.
But if your baby isn't gaining weight, your nipples are so sore you've moved to pumping only or most of the time, you are using a nipple shield for every feeding, you dread each feeding due to the pain, your baby cries "all the time" or has been diagnosed with "colic" or "reflux", you've had plugged ducts or mastitis more than once? You probably need a feeding consultation. Click here to find out more.
Questions about group? Fastest way to get an answer is to TEXT Jeanette at 617-686-0052 or email jeanette@babiesincommon.com
Your group facilitator is Jeanette Mesite Frem, MHS, IBCLC, RLC, CCE, CD, SBCPE. She is a lactation consultant, childbirth educator, mostly-retired birth doula and mother of two. She has been leading several parents' groups per month since February 2007.
Don't miss any updates or news from Babies in Common,
opt-in to the Babies in Common mailing list
Don't worry, we don't send too many emails, we promise.
And we'll never share your email with anyone!