This in-person class gives you the opportunity to learn and practice the skills for assessing and giving Cardio-Pulmonary Resuscitation and Choke Saving.
AED use for child is discussed and demonstrated.
Class size is kept small to allow for appropriate safe distance between participants (and the room is large). Everyone is expected to wear high-quality masks that completely cover their mouth and nose. This class takes place in Northborough, MA.
Each participant is provided a manikin to use with single-use/single-person barriers and your mask may be removed while blowing into mannikins

(breath is caught in single-use bags within the mannikin, in case you are curious). Sometimes, couples that are romantically connected will be asked to use the same mannikin.
$10 off for couples that live together *use the code CPRTOGETHER)
***PLEASE NOTE that each individual needs to be registered separately, the class fee is PER PERSON. ***

Sunday, April 3, 1:00 - 3:00pm

SOLD OUT
Sunday, April 3, 4:00 - 6:00 pm
Questions about class? Fastest way to get an answer is to TEXT Jeanette at 617-686-0052 or email jeanette@babiesincommon.com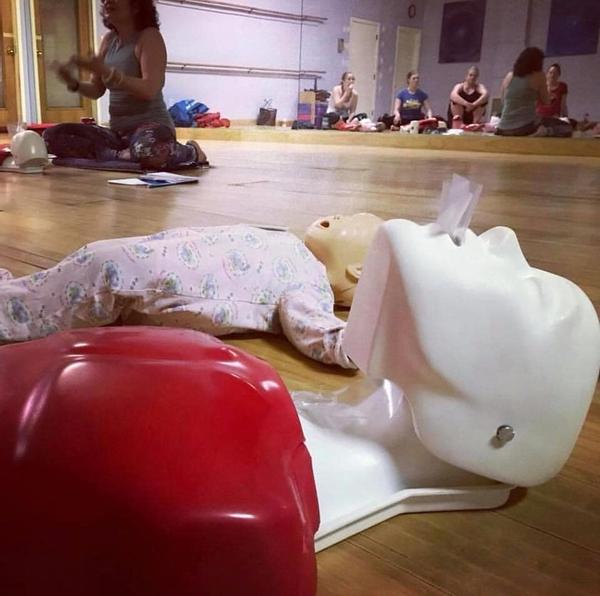 Your CPR Instructor


Chere Jalali, MA, CCE, HBCE, ACE, RYT, AHA Instructor
Chere is an energetic and fun instructor who loves to ensure that everyone in her classes understands the material thoroughly. Her teaching style is casual and fun!
Don't miss any updates or news from Babies in Common,
opt-in to the Babies in Common mailing list
Don't worry, we don't send too many emails, we promise.
And we'll never share your email with anyone!