Everyone has a right to know evidence-based information about pregnancy, birth, feeding babies and parenting and to have support available as they move through pregnancy, labor, birth, postpartum and the early parenting years. Babies in Common strives to provide education and support to help expectant and new parents feel ready to make informed decisions, use their voices and find support and community as they grow as parents. But it's also fun to have a baby...and we try our best to help you find the fun in all of it!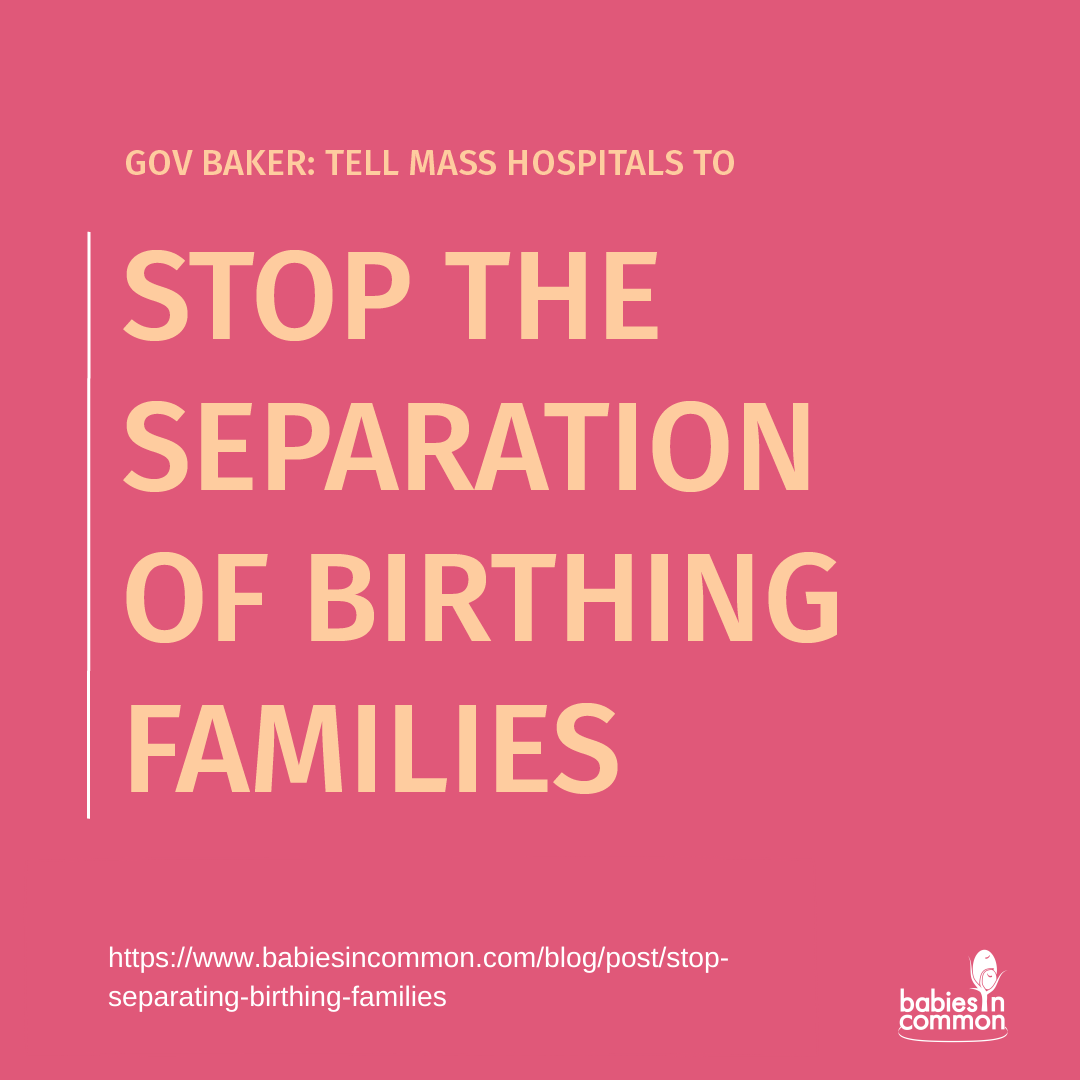 As of January 10, we are running a campaign/petition to try to compel certain hospitals in Massachusetts to stop separating birthing families in triage, pre-induction and antenatal--all pregnant people should be able to have their partner of choice with them the whole time they are in hospitals (MOST hospitals in the Commonwealth of Massachusetts are NOT separating partners AT ALL). Please watch the video we made explaining the situation and sign our petition...have every member of your family sign it and share it with friends and family members.
Share it on your town Facebook pages.
Ask your state representatives if they can help.
If you have a story about having the experience of being separated, we want to hear your story. Please email us.
And if you happen to know someone in leadership positions or on the boards of the hospitals that are doing this, please send our petition link to them, because if the hospitals decide to change, we won't need the Governor of MA to make an executive order.
Thank you for your help in making change happen!