This 2- hour, in-person workshop in Northborough, MA is for pregnant parents to-be, who want to learn more about the pelvic floor, the physical changes of pregnancy, preparing the body for childbirth, and laying the groundwork for a smoother recovery postpartum!
This is an active class, which will cycle between feel-good movement and learning.
Please wear comfortable athletic clothes, and bring an exercise mat.
This class will cover:
- the basics of pelvic anatomy and function
- how to modify exercise to prevent injury
- how to prepare the body and pelvic floor for birth with mobility and breathing exercises
- how to decrease the risk of perineal tears through neuromuscular preparation
- how to push intuitively, while decreasing risk of injuries like prolapse
- how to maximize healing in the early days of postpartum recovery
- what's "normal" and when to seek additional support

Saturday, June 24, 3:00 pm - 5:00 pm
Questions about class? Fastest way to get an answer is to TEXT Jeanette at Babies in Common at 617-686-0052 or email jeanette@babiesincommon.com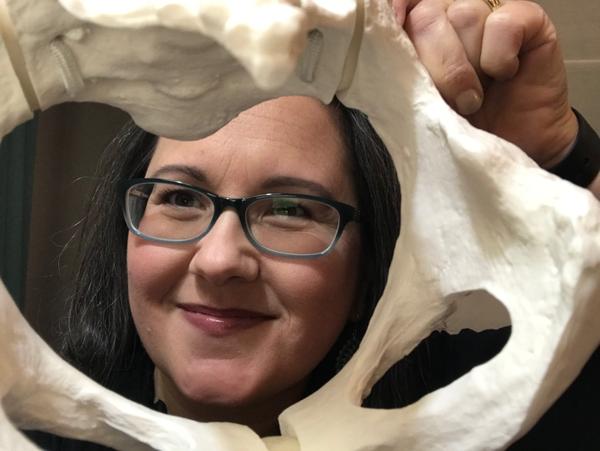 Your pelvis is much more than bones! The pelvic floor is a set of muscles that sits inside your pelvis and is not only responsible for aiding your baby to be born but also influence the position of your baby, your comfort, peeing and pooping, sex and so m
Your Instructor

Caitlin Hsu, DPT
Caitlin has been practicing physical therapy for 9 years, and specializes in working with women during pregnancy, childbirth, and postpartum. She takes a holistic approach to her pelvic floor therapy and birth doula practice. She started Radiant PT in 2022 and provides mobile in-home (and virtual) physical therapy in central Massachusetts, to make self-care just a little easier. Caitlin has a 2 year-old daughter, and is 6 months pregnant (as of May 2023).
Don't miss any updates or news from Babies in Common,
opt-in to the Babies in Common mailing list
Don't worry, we don't send too many emails, we promise.
And we'll never share your email with anyone!