What is the Feeding & Pumping Workshop for Perinatal Professionals?
It's a 1-day, in-person and interactive workshop for those who want to learn more advanced skills related to breast/chest feeding, bottlefeeding and pumping. But it's so much more...
Who should attend?
birth doulas, postpartum doulas & newborn care specialists
lactation/breastfeeding counselors and educators
care providers: nurses, nurse practitioners, midwives, physicians, and pediatric SLPs, OTs and SLPs
others who work with pumping parents and babies
if you are an IBCLC, there's a different workshop 2-day in-person workshop for IBCLCs earlier in the week, but you are welcome to sign up for this one if you prefer/can't commit to 2 days!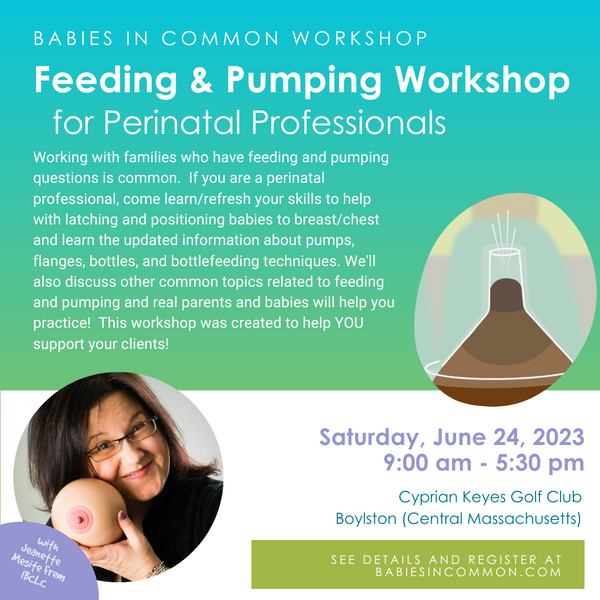 The Details
Whether you support families with very new babies or those who are several months old, knowing techniques that you can do to help your clients latch and position their babies for maximum comfort and effectiveness is important for all perinatal professionals. During this interactive hands-on workshop, we'll practice these techniques (and what you can say and do) and boost your confidence so you can practice more on real parents and babies later in the day.
You know your clients are trying to choose between all the pumps, flanges, passive pumps, nipple shields, pacifiers, bottles and other products on the market. It's important to know what the pros and cons and know how to use them. You'll be able to touch and play with all of them during the workshop. Whether you work in a hospital setting, provider's office, WIC office or private practice, it's important to stay up-to-date about these products but also know how they are best used and in which situations.
You may also have heard about the "new" concept of "going smaller" with pump flanges–we'll thoroughly discuss this, why this is, and how to know how small to go while doing an effective and thorough flange fitting session with your clients (including virtually). Most of your clients are using passive pumps and milk drip collectors–you'll see and touch all of them and we'll talk about the pros and cons of each (as well as all the pacifiers, nipple shields and alternative feeders on the market!) We've all heard about slow-flow and "paced feeding" and how different bottle/teat shapes can influence feeding–come learn more about what those terms mean, how silicone teat textures also influence feeding and how we can hold a bottle and position a baby to more positively influence a bottlefeeding.
This workshop is an interactive event, where you'll not only touch and play with/use the items but you'll also work in small groups to do actual flange fittings and bottle consultations with actual pumping parents and babies who are drinking from bottles (after you also practice helping babies latch to their parents). After this event, you'll get back to your practice and immediately be able to implement what you learned. (And there are some bonuses that attendees will find out about when they get there!)
You'll be able to touch and play with the following:
30 electric pumps

3 manual pumps

30 bottles and teats

11 milk pullers and catchers
After the workshop, attendees will also have a year's access to an online collection of digital resources (video, pdfs and more). Attendees will also be able to join a special Facebook group just for workshop attendees which includes Facebook live events.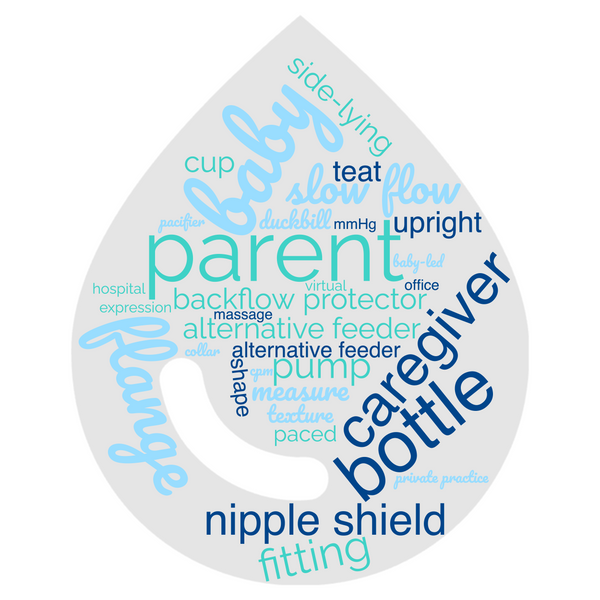 Key Details

WHERE
Cyprian Keyes Golf Club in Boylston, MA
near Worcester (45 minutes west of Logan Airport in Boston)
COST
$279 per person
Babies in arms welcome.
There is a 40% discount for BIPOC health professionals, use the code BIPOCFPPP at checkout.

Note that coffee and tea are available for you throughout the day plus light snacks in the morning and afternoon and a healthy buffet lunch are included (with vegan and gluten-free options).
Already took the Pumping & Bottlefeeding for Perinatal Professionals workshop with Jeanette (the live, virtual one)? Use the code PPREPEAT for $30 discount.
Each Attendee is Expected to Bring with Them
a baby doll whose head can bend back a bit (ideally with an open mouth)

a breast model (knitted is fine but silicone is better)
Upcoming Workshops
Saturday, June 24, 9:00 pm - 5:30 pm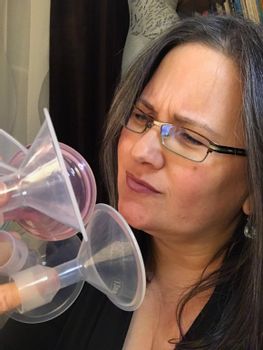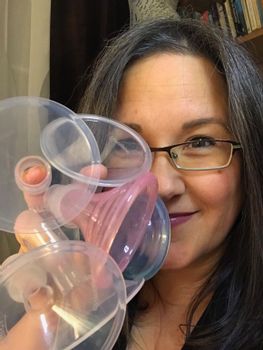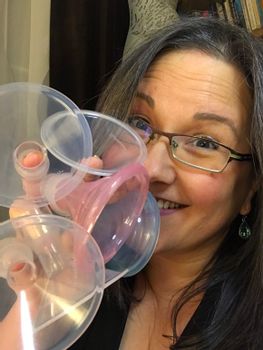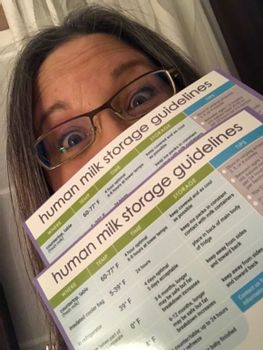 Testimonials
I've been in the pregnancy, birth and postpartum world for over 20 years. I thought I knew lots about pumping and bottle feeding. But every sentence that Jeanette spoke at the "Pumping & Bottlefeeding for Perinatal Professionals" training was a gold nugget! Flange sizes, angle of bottle, nipple flow, position(s) of baby, flange lubrication, passive pumps, hands free pumps, pumping can be fun and not painful?!?, milk drip collectors, nipple shields, pooping, bottle size, bottle nipples, a reminder to not touch the back of the baby's head, the whistle sound, baby lips, milk ducts aren't "ducts"?!?! and so much more. The information I got in that 1 training session helped me with a client the next day! And will help me with every client (and friend) I have. Thank you, Jeanette! Great class taught by a dynamic, interested, interesting trainer with tons of real, up to date information. Now that I know better, I can do better. Thanks again Jeanette!" ~ Joyce Kimball, MBA, RN, CPM, homebirth midwife and long-time birth doula and childbirth educator, November 26, 2021
"A class for all levels of professionals to learn more about supporting parents through pumping and bottle feeding. There is an overwhelming amount of gear on the market, and it feels nearly impossible to provide any guidance to families. This class provides practical, hands on learning. You see, touch, put together and take apart all styles and brands. There is no better way to learn this material than hands on. I left with expertise and confidence to make meaningful recommendations to the next family I work with". ~ Cate Johannessen, CLC, RN, Professional Birth Doula
"As a birth doula, it is so important for me to have current experience with any tools that will help my clients after the birth of their babies. Thank you, Jeanette, for sharing your expertise during your Pumping and Feeding Gear Workshop and thank you for inviting the nursing mothers to share their experiences. A great experience and I walked away with excellent information!" ~ Lori Frieling, birth doula
About Your Instructor
Jeanette Mesite Frem, MHS, IBCLC, RLC, CCE, SBCPE is an experienced childbirth educator, IBCLC-lactation consultant and retired birth doula. She started her career working with families while serving as a Peace Corps Volunteer in Côte d'Ivoire, West Africa in the early 90s. She loved that work so much she went on to receive a public health masters degree from Johns Hopkins School of Public Health, focusing her studies on nutrition for maternal and child health. Her two children were breastfed for more than 2 years each and Jeanette has experience pumping at work for both children and has supported more than a thousand families with breastfeeding, bottlefeeding and pumping over the years.
Jeanette provides prenatal childbirth and breastfeeding classes at her office in Northborough, Massachusetts, as well as provide lactation consultations virtually and in her office. She also also enjoys leading workshops for perinatal health professionals and mentoring those who work with families.
"I have attended many of Jeanette's classes, the first of which was a breastfeeding class for health professionals. I was extremely impressed by her professionalism, humor, approachability, and breadth of knowledge. She is smart and up-to-date on scientific evidence, and she delivers extensive depth of information in a limited amount of time. I felt confident supporting families in feeding their babies after completing her awesome workshop! I highly recommend her classes for health professionals who care about evidence-based support for hungry babies!"
~ Nikki Chamoy, MD, MBA, Certified Childbirth Educator

Don't miss any updates or news from Babies in Common,
opt-in to the Babies in Common mailing list
Don't worry, we don't send too many emails, we promise.
And we'll never share your email with anyone!