While we are "lactation" consultants, many of us think our title should be "feeding" consultants. Pumping, bottlefeeding and being up-to-date on the products that parents are seeing and buying is important for us as we continue to strive to serve them. Now there's a thorough in-person workshop that will increase your confidence with flange fitting, helping clients choose pumps and use pumps, bottlefeeding, bottle refusal, choosing other gear and more.
Join the Pumping & Feeding Gear for IBCLCs Workshop with Jeanette Mesite Frem AND the Bottle Skills for the Bottle Refuser Workshop with Susan Howard IN-PERSON in Central Massachusetts (near Worcester, about 45 minutes west of Logan Airport in Boston).
OHHH, but there is so much more! We've added so much more content to our original virtual workshops AND you'll be able to touch and play with (and even use!) pumps, bottles and other feeding-related gear AND observe and talk with actual parents as they pump (YOU will get to do flange fittings with real people with guidance) and observe how various babies use various bottles and we'll discuss how to improve their feeding experiences.
Yes, it's two full days. It's going to be jam-packed with information, history, techniques, tools, touching, using, observing--and, of course, networking with each other. Don't you miss in-person conferences? We certainly do! And we're making this one super-interactive and full of experiential learning.
L-CERPs? We know we have 4 L-CERPs and 4 R-CERPs and are submitting an application soon for more.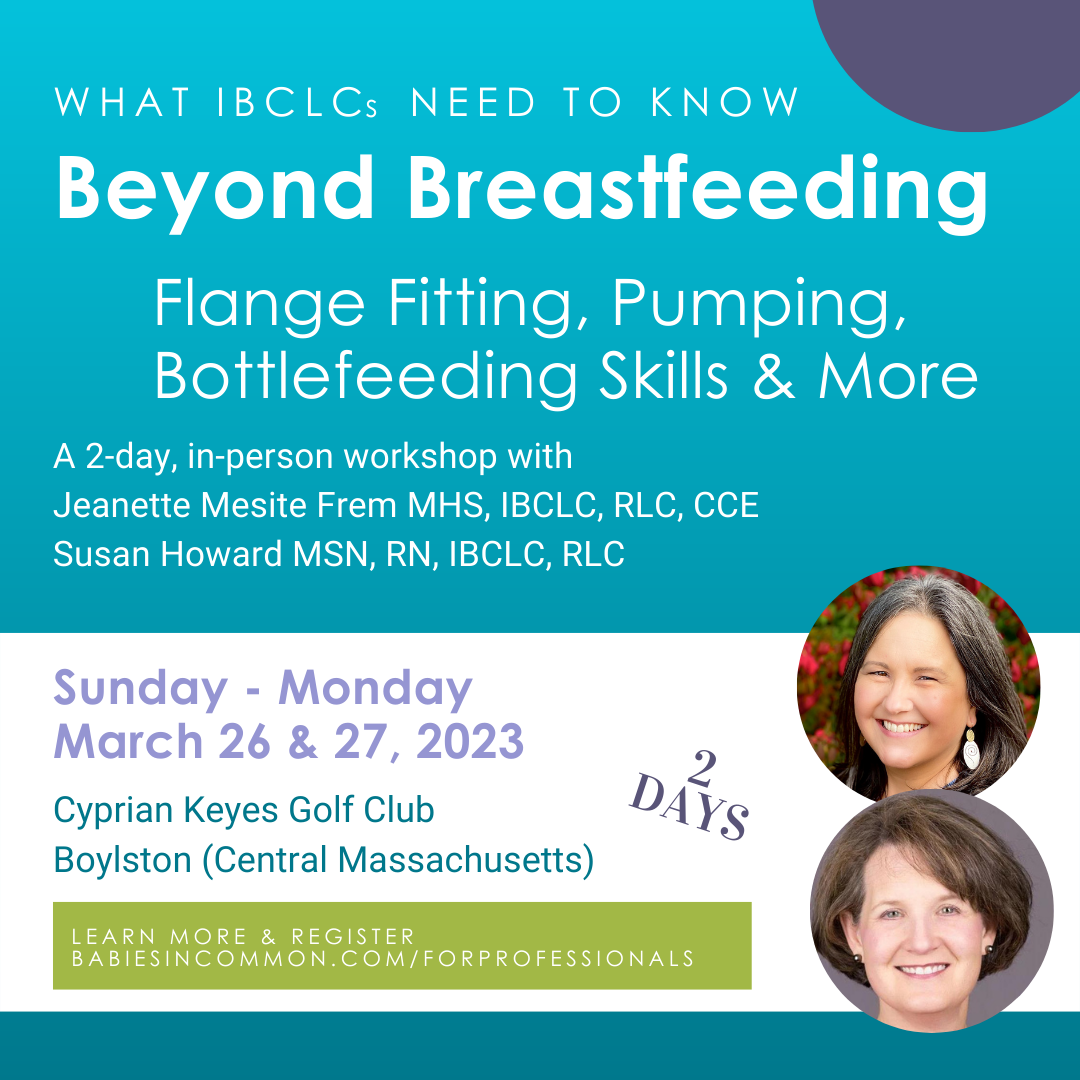 Registration Details

Dates
Sunday, March 26 and Monday, March 27 (both days)
9:00 am - 5:30 pm each day
...plus an optional networking dinner the evening before the workshop at a local restaurant (self-pay)
Location
Cyprian Keyes Golf Club in Boylston, MA (near Worcester)
This venue is 45-60 minutes from Logan Airport in Boston or TF Green Airport in Providence.
Registration Fee
$550 per person
Meals, etc.
Your registration fee includes morning and afternoon snacks, coffee/tea all day and a healthy lunch buffet with vegan, gluten-free and dairy-free options available. For dinners, Jeanette will make recommendations for local options and group dinners are definitely encouraged!!
Discounts Available
If you have already taken Jeanette's 4-hour Pumping & Feeding Gear for IBCLCs Workshop (or have registered for the self-paced version), you may use the discount code PFGREPEAT to receive $25 off your registration fee.
If you have taken Jeanette's workshop AND have taken/are registered for Susan's 4-hour Bottles Skills for the Bottle Refuser workshop (the one hosted by Babies in Common), you may use the discount code PFGBRREPEAT to receive a total of $45 off your registration fee.
BIPOC IBCLCs
We will offer up to three scholarships for BIPOC IBCLCs. One scholarship per 10 non-scholarship registrants for 75% off the registration fee. Please email jeanette@babiesincommon.com to apply.
Lodging
We will be working with local hotels to have some discounted blocks of rooms and will let registrants know which hotels we recommend. Of course, there may also be local AirBnBs and VRBOs and other options you can find on your own or with other attendees, which we encourage! How fun!
COVID Protections
Registrants should submit proof of vaccination or negative COVID test two days before workshop. Masks are optional except all registrants are expected to wear N95 masks when parents and babies are in the room.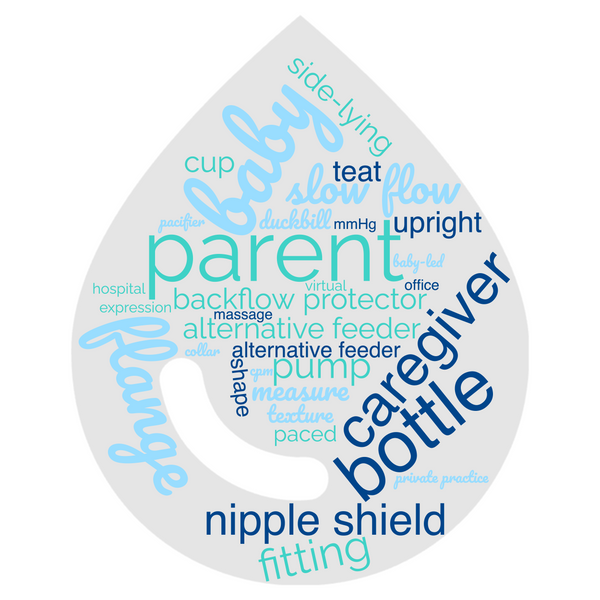 Don't miss any updates or news from Babies in Common,
opt-in to the Babies in Common mailing list
Don't worry, we don't send too many emails, we promise.
And we'll never share your email with anyone!