We love working with families who are expecting babies or have babies or kids AND we love working with each other!
Jeanette Mesite Frem, MHS, IBCLC, RLC, CCE, CD
International Board Certified Lactation Consultant & Registered Lactation Consultant
Certified Childbirth Educator
Owner & Director of Babies in Common
Jeanette has been fascinated by community-building and women's health since high school and college. During her college years she studied international development and health, worked in the field of international health (part-time) and served as a college health educator (focusing mostly on safer sex!). When she was 21, she moved to a village in West Africa to serve for two years as a Health Volunteer with the Peace Corps. That meant that she lived in a village and worked daily with a midwife and nurse, primarily doing child weight monitoring programs, health education, vaccination programs, specific campaigns for emerging diseases and working with malnourished children. She was inspired by the moms she worked with there and was honored to witness several births (and all the babies breastfeeding!) while there.
By the time she was married and pregnant, she had completed a masters degree in international public health and nutrition at Johns Hopkins School of Public Health and worked for the Massachusetts Department of Public Health managing some of their perinatal community health programs. She thought she was informed and educated and would easily find a class that would help her have the unmedicated birth she wanted (even though she was labeled "high risk" due to a life-long kidney condition). It was amazingly difficult (this was is in the year 2000 in Boston, the "top" medical region in the US, right?!) to find a class that was specifically designed to help parents have a natural birth in a hospital. She was, fortunately, able to find the only one in the region, took it and then hired the instructor as her doula, too. Her doula and her husband were exactly what she needed as support to achieve the birth she wanted.
After that experience, she was angry and excited. Angry because it was so difficult to get that information and wondering how, if she was so committed and educated about birth and maternity care and worked in the field and still found it challenging to get this info, what happens to all the parents-to-be who want this information but don't have access to it as easily? She was excited, though, because she was encouraged by her doula to become a childbirth educator and a doula. And that was the next step in her life's path. She went on to be the doula for about 120 births, taught childbirth classes in two area hospitals (one for 7 years and one for 3) and then opened a parenting center (with a store) called Mothers & Company, which was around for five years and closed in January 2012. In the summer of 2012, she opened her private practice of Babies in Common in Grafton, where her office was for four years (now it's in Northborough). She is passionate about proving empowering, evidence-based and fun childbirth and prenatal classes which help parents get excited about birth, breastfeeding and parenting--and help them get the info they need to make their dream birth at least possible (while staying flexible, of course!).
She teaches prenatal breastfeeding and childbirth preparation classes at Babies in Common as well as provides support to families with breastfeeding, lactation, pumping, chestfeeding and bottle-feeding concerns.
In addition to working with families, she loves to stay up to date on the newest research and techniques by attending about 18 days of training per year on lactation, birth and business. She is a long-time member of the Boston Association for Childbirth Education, through which she attained her childbirth educator and breastfeeding counselor certifications in the early 2000s. She is also a member of the Massachusetts Breastfeeding Coalition. She has attended DONA doula training workshops twice (after she was already certified as a birth doula through ALACE/ToLabor), several 1 and 2-day Spinning Babies workshops and the Spinning Babies Parent Educator 4-day workshop, and has attended all but one Partners in Perinatal Health Conferences in Massachusetts since 2001. She has attended the TummyTime Method workshop, the Oral Function: Assessment and Comprehensive Care for the Pre-Crawling Infant workshop, the IBCLC Master Class (twice), the Tufts Dental School 3-4 day workshop on pediatric tongue and lip tie releases via laser (4 times).
In her personal life, she also loves to hang out with her teenage kids and indoctrinate them with 80s music and enjoys occasional date nights, red wine and craft beers with her husband of 20+ years. Guilty pleasures: shows on Bravo, Showtime, Netflix, MSNBC...and she also has a particular passion for a certain band--ask her about it if you're curious.
Contact her at jeanette@babiesincommon.com or phone/text/WhatsApp her at 617-686-0052.
For more about Jeanette's professional experience, education, training, certifications, awards, check out her profile on LinkedIn. You can find her resume/cv here.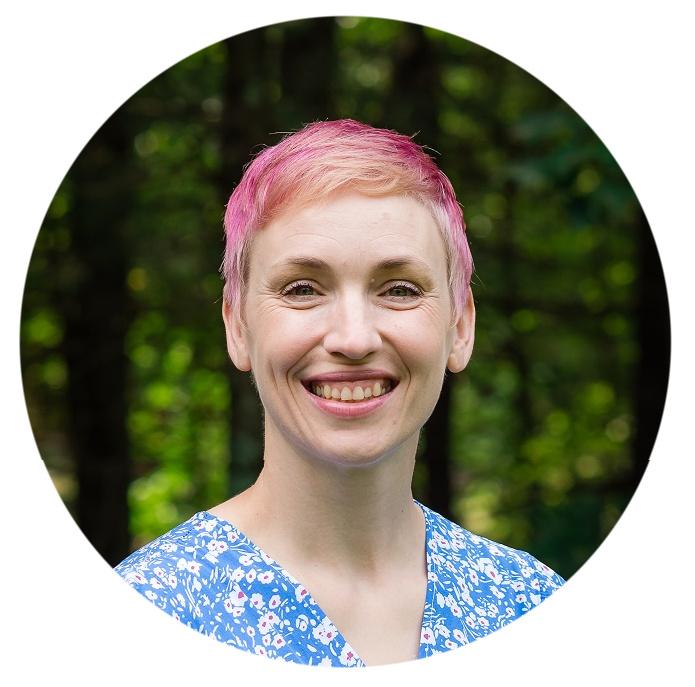 Melissa Anne DuBois, RN, BSN, CCE, CLC
Childbirth Educator and Certified Lactation Counselor at Babies in Common
Labor/Delivery/Postpartum Nurse at a local hospital
Melissa was born and raised locally in Millbury, MA and is the oldest of 7 children and 15 grandchildren. Being around babies, bellies and boobies her entire life, it is only fitting that she would one day become a maternity nurse! Melissa graduated at the top of her nursing class at the University of Massachusetts Amherst in 2006 and then moved to Syracuse, NY where she worked in high risk obstetrics for 3 years. In Syracuse she realized that, while essential for high risk situations, the medical model of maternity care was doing a great disservice to low-risk, healthy women and babies, leading to parent disempowerment , low breastfeeding rates and a cascade of unnecessary medical interventions. This experience sparked her passion for "high touch, low tech" evidenced based maternity care and eventually lead her to a job in labor and delivery at Mount Auburn Hospital in Cambridge, MA where she worked for 3 years alongside of one of the largest autonomous midwifery practices in all of New England. While pregnant with her first child in 2012, Melissa accepted a job as an office nurse for Atrius Health and worked in the outpatient OBGYN setting for 4 ½ years. This position afforded her the opportunity to work with women throughout their entire pregnancy, from preconception care to postpartum support including postpartum depression/anxiety advocacy and lactation counseling and she became a certified lactation counselor in 2014. She returned to inpatient maternity care in March of 2017 to work as a Labor, Delivery and Postpartum nurse at a hospital in Central Massachusetts and transitioned in 2018 to working in the same position at a hospital in Central Massachusetts. In May 2020, she chose to leave hospital practice and for about a year, she provided postpartum nursing visits for a local homebirth practice. In January 2021, she joined another Central Massachusetts hospital to again work as a labor/delivery/postpartum nurse.
Melissa has been teaching local childbirth classes since she became a certified childbirth educator (CCE) in 2011 and has been teaching the New Baby & Postpartum Ready class at Babies in Common since 2016. However Melissa has been a part of the Babies in Common family since she started attending Breastmilk & Conversation nursing support groups in 2012 (which she enthusiastically credits her breastfeeding success to during her first year of motherhood!) Her "New Baby & Postpartum Ready" class is inspired by the shock of new parenthood that she experienced despite her professional baby experience, her own two very different babies and the good and bad advice she received as a new mother and is also heavily grounded in evidenced-based maternity and pediatric care. Melissa is passionate about parents having options and opinions and believes education, preparation and support are the key to an empowering first year of parenthood! Contact her at melissa@babiesincommon.com.
Don't miss any updates or news from Babies in Common,
opt-in to the Babies in Common mailing list
Don't worry, we don't send too many emails, we promise.
And we'll never share your email with anyone!